Welcome to Superior Steering Wheels
Superior was founded on the belief that, what is out there could be better. Made right here in the USA Superior Steering Wheels have been made for Racers of all Classes, Types, and Surfaces they race on since 2015. With the best selection of Diameters, Grip Sizes, offset, and bolt pattern as well as spoke configurations, Superior will have what ya need, and if we don't, we'll make it for ya!
---
About Us
Superior was founded by Terry Tabor back in 2015, to build the type of wheel, with the features he always wanted himself in a racecar.
Between the Fat Boy 1.5″ Grip, Backset Spoke Attachment, for Thumb Safety, Quality Aircraft Grade Aluminum, along with a few other tweaks here and there, Superior #1 was born and instantly started getting attention.
Over 5 years and mountains of growth later, Dan Keltner and his Family now embark on the journey to take Superior to the next level, bring the famed steering wheel brand into America's Heartland.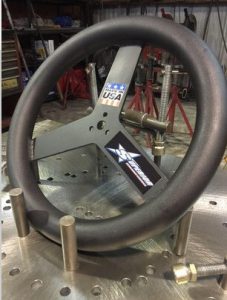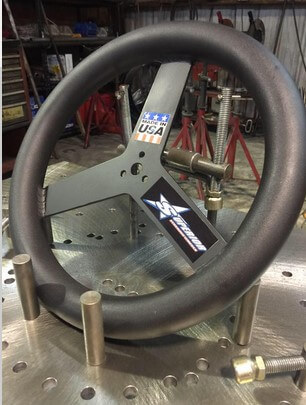 ---
Our Goal
Our Goal from the beginning has always been, driver safety first and foremost.
While offering the best options for a true custom fit steering wheel to each customer, using the best materials, and giving the best customer service, as well.
Throw in the wide array of colors, and design options, at affordable prices, what more could you ask for.